How to use Black Friday Code
Hello !
We started this blog to help you out with using our website and to make your life easier. In this short blog we would like to present you how you can use our discount codes including Black Friday code.
How to use your discount codes:
1. Add items of your choice to shopping cart.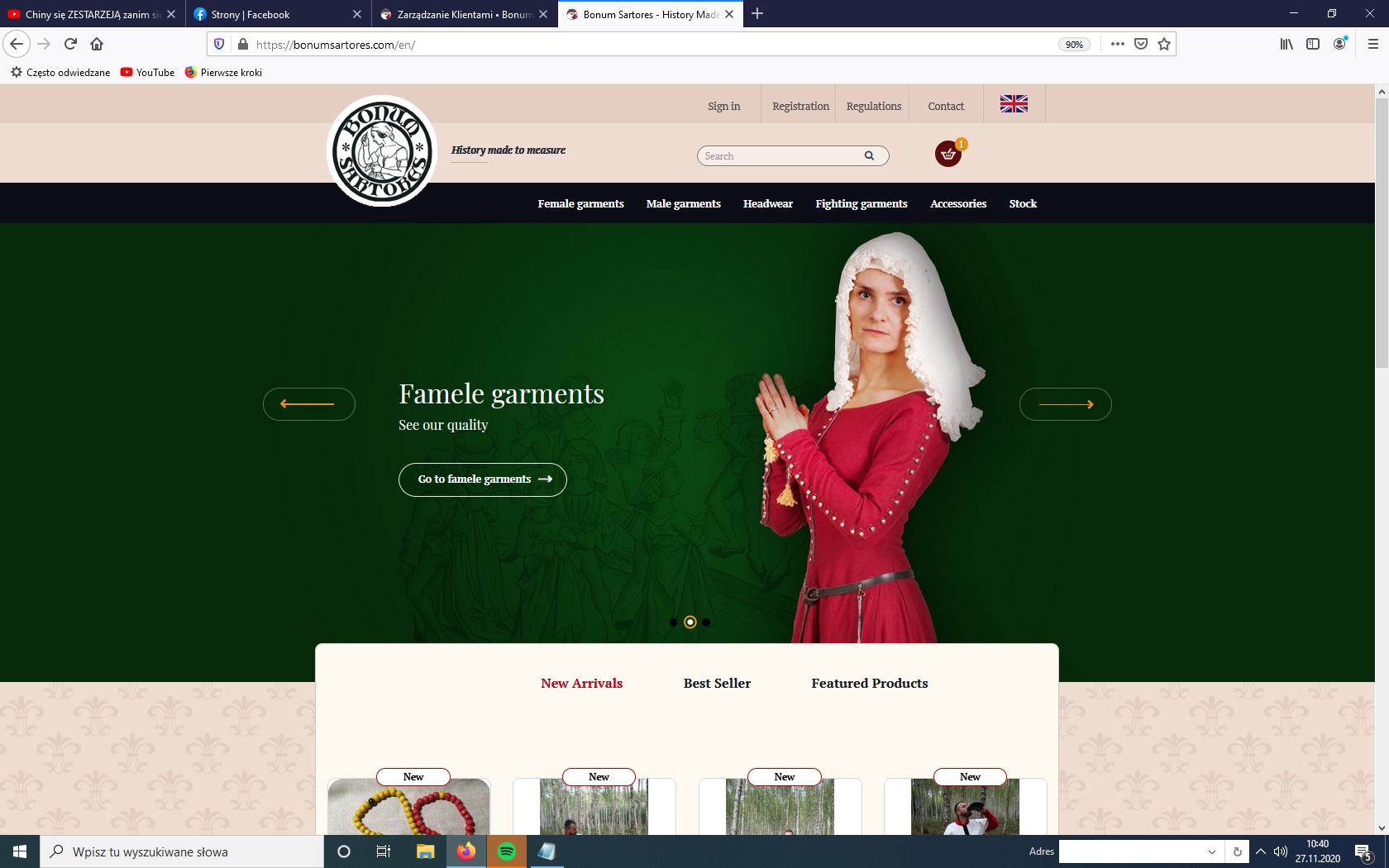 2. Enter the code into the discount codes box ( marked on the picture with red arrow):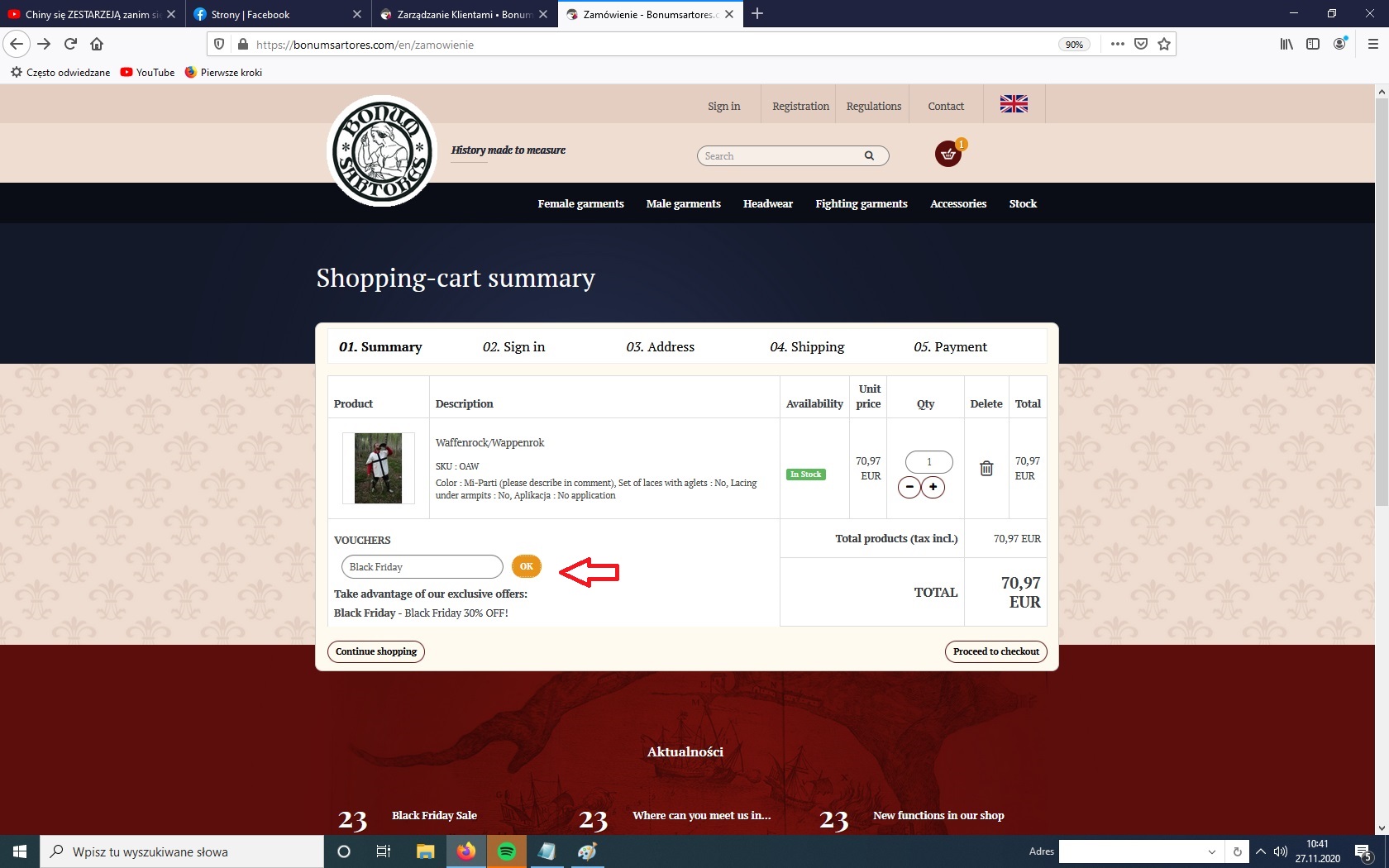 3. Et voila ! You discount code was automatically used and the final price was reduced by 30% !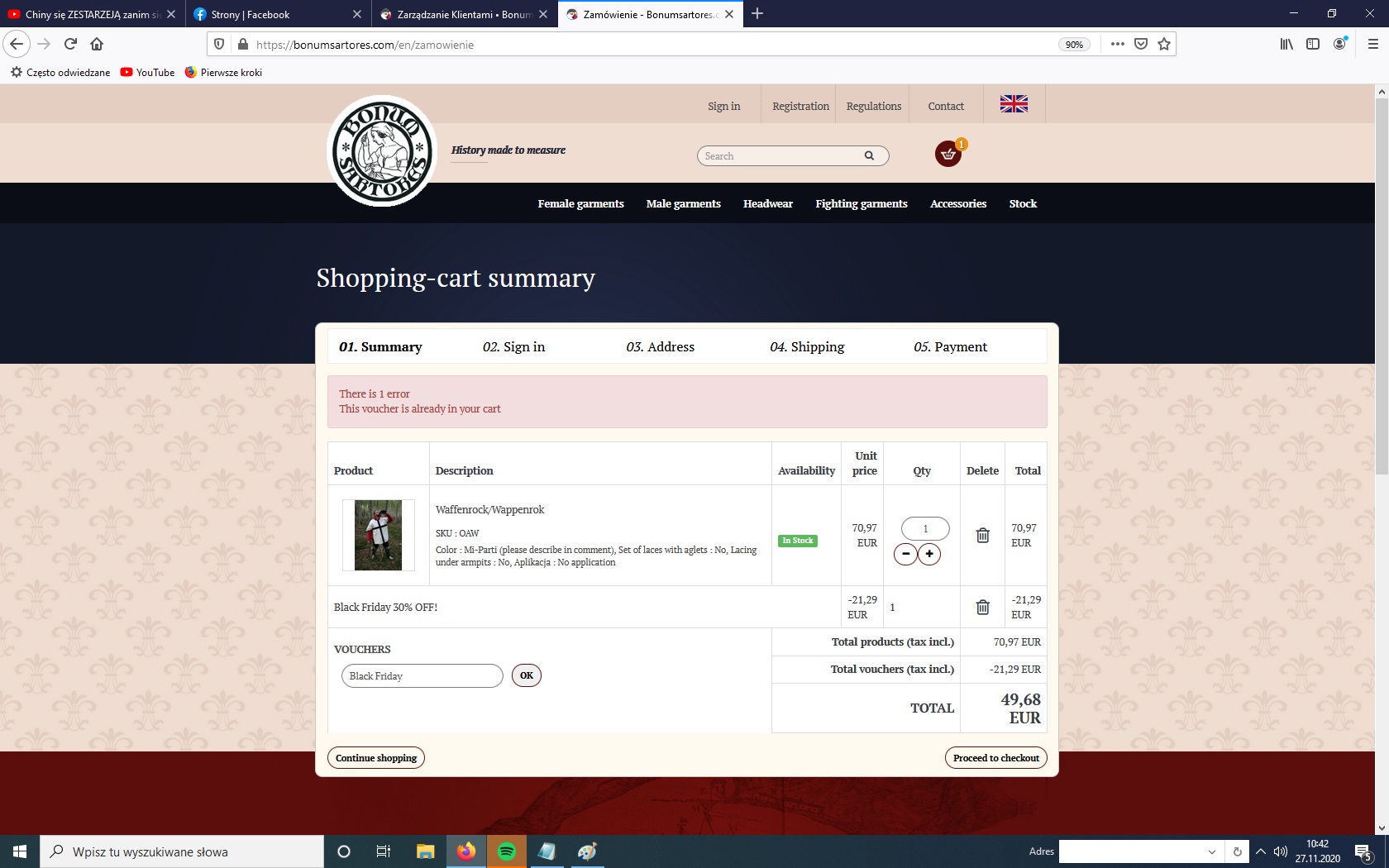 Thank you in advance for reading our guide. We also would like to invite you to ordering our goods.
Best Regards - Bonum Sartores Team